We search for the best climate conditions to grow vegetables with the best quality in the market
A company in constant evolution
In the 80s, at the core of a vegetable company with great expertise in agriculture located in Valencia, Verdimed was established to expand our commercialisation in the vegetable sector. In the late 80s, we moved our vegetable production to Murcia, in search of climate benefits for crops.
In 1991, Verdimed becomes independent from the original company and stands on its own in the production and marketing of fresh vegetables. We have operated independently since then regarding both management and financing.
The values that guide us have evolved in line with the needs of our customers and the requirements of the applicable regulations at any given time. Sometimes we have anticipated new regulations and we have even gone beyond their scope. We are very aware of our origins, they are the foundations of our everyday work and of the quality of our service.
The tradition of this natural vegetable company is preserved in its evolution, thus guaranteeing the freshest and top quality products from the field to your table.

It is then, in 1991, when the company Verdimed was established for the production and marketing of fresh vegetables. Since then, Verdimed has been managed and financed independently as a fresh vegetable supplier.
Our commitment to quality and service, as well as the values that guide us have been preserved exactly the same as in the beginning.
Production areas
Verdimed always tries to produce its vegetables in the areas with the best climate conditions.
Our production is spread about different parts of Spain. This is how we manage to produce good quality crops all year round. We offer continuity to the market and to our customers.
The production areas where Verdimed works benefit from the particular characteristics of the Mediterranean climate. The mild winters of the East coast of Spain, together with constant sunlight, meet the needs of the different crops of green vegetables. Another important factor for our activity is that the scarce precipitation in this area allows for high production capacity during spring and autumn.
We also produce our vegetables in inland areas, at 700-1200 meters high during the summer, again due to the climate conditions.
Verdimed's philosophy is to offer the best quality in all of our products; therefore, we are always looking for the best conditions for our crops.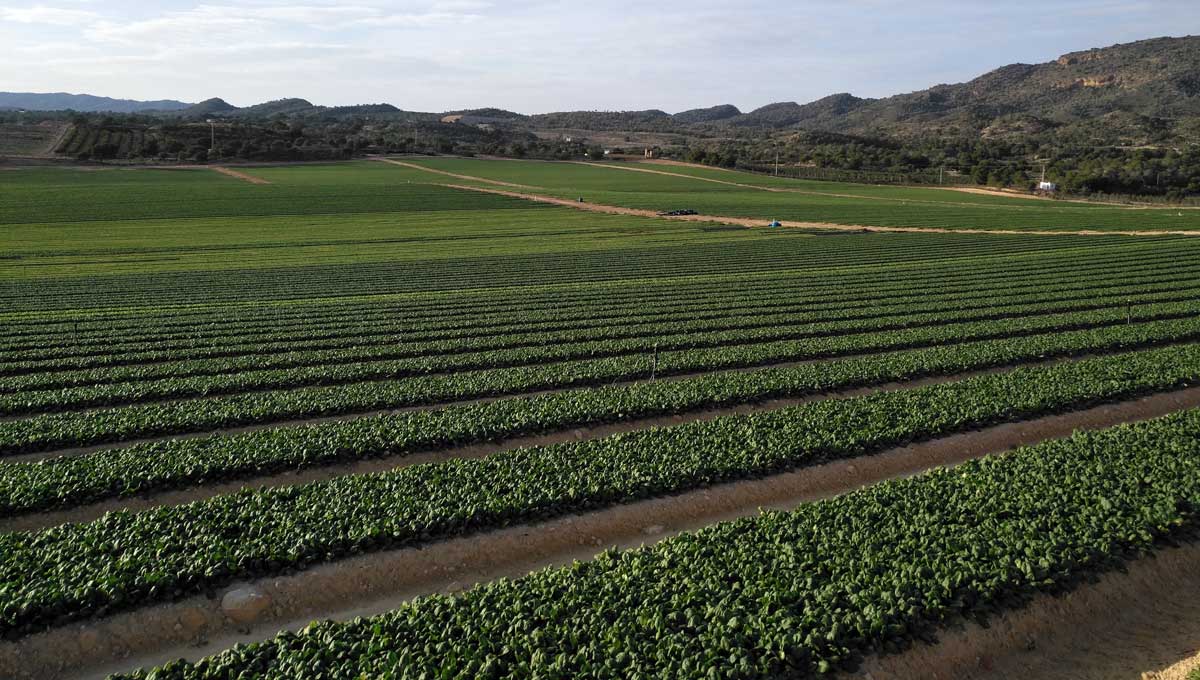 Our values
Our values define us
The values and principles that guide our work have been preserved since our beginnings, but improved every day in our eagerness to constantly evolve and adapt to the circumstances of every moment. They define the manner in which we manage, work, produce and distribute our products.